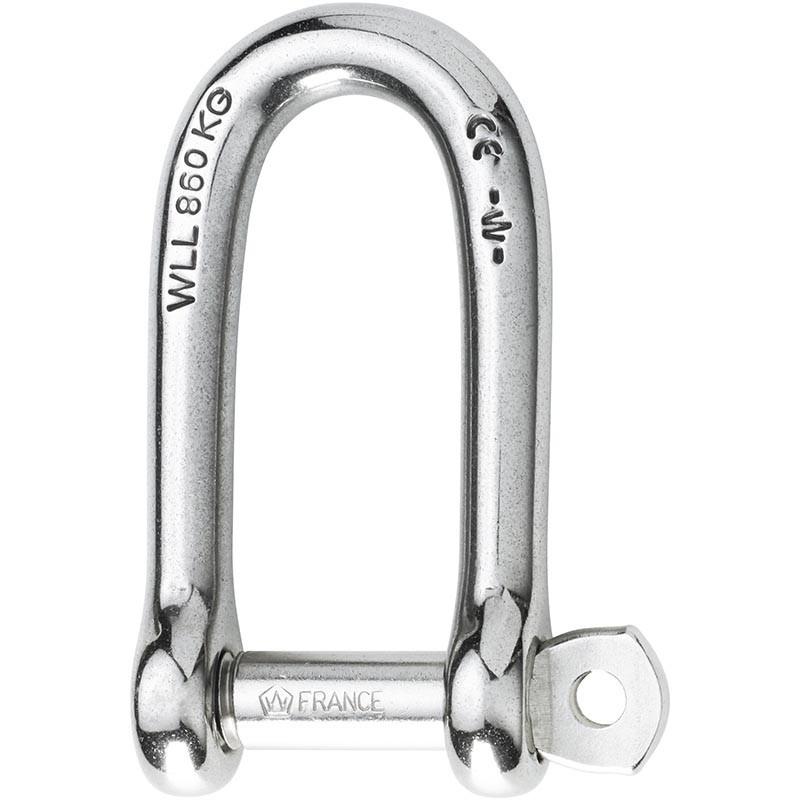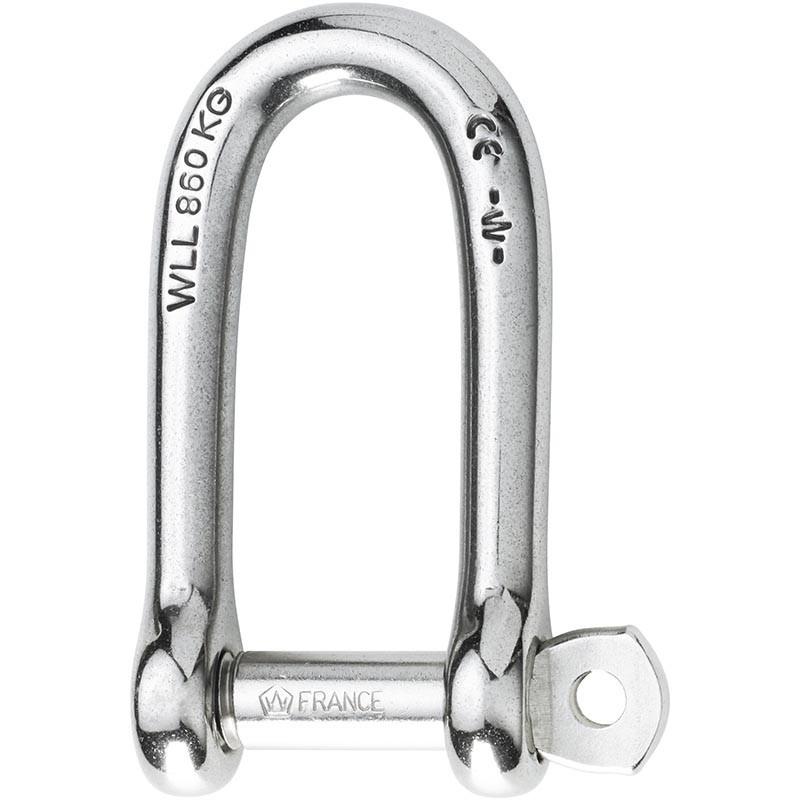 More Information
Features
Accessories
The patented self-locking pin features a shackle body and indentations to accept the pin lugs. During the final tightening turns the lugs push up against the sprung body. When aligned with the indentations, the pin is prevented from turning unless force is applied by hand.
The hot drop-forged process provides increased strength and manufacturing consistency. Each shackle is CE marked in accordance with the Machines Directive 2006/42. Therefore, Wichard products can be used in lifting applications.
Each product displays the following information:
Working Load Limit (WLL) = 5:1 safety factor of the break load
CE marking
Product origin
Manufacturer's logo
Part
Pin Ø
L
A
B
D
Working load
Breaking Loading
WLL
Kg. (5:1)
WD-1211
4mm
32mm
22mm
8mm
8mm
320Kg
700Kg
140Kg
WD-1212
5mm
41mm
29mm
10mm
10mm
400Kg
1000Kg
200
WD-1213
6mm
47mm
33mm
12mm
12mm
600Kg
1600Kg
320Kg
WD-1214
8mm
64mm
45mm
16mm
16mm
1000Kg
2700Kg
540Kg
WD-1215
10mm
79mm
55mm
20mm
19mm
1520Kg
4300Kg
860Kg
Load definitions:
Working Load (WL) = Static load at which the product will still function without excessive friction or wear or permanent deformation of components.
Breaking Load (BL) = Static load at which a major failure of one or more structural components or complete destruction of the product.
Shackle Type - D Shackle
Shackle Type - Long Shackle
Shackle Type - High Resistance