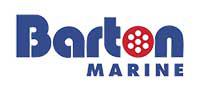 More Information
Part of the Barton Modular ball bearing traveller system.
These components are supplied with the fixings and sheaves ready to be assembled.
Can be fitted to either the traveller car or the end fittings to provide extra turns on the control line and thus allow for greater purchase.
Not required on the car if you have cleats on the car.