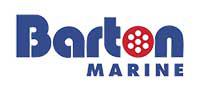 More Information
Accessories
Use beam track when spanning cockpits or companionway hatches, where unsupported length is required.
A minimum of three fastenings should be used on either side of the unsupported length - place fastenings at 100mm centres in supported sections.
Ensure washers are fitted under the head of the bolt and between track & deck to ensure a secure seal (see diagram).


Beam Track Specifications

| | | | |
| --- | --- | --- | --- |
| | Size 1 | Size 2 | Size 3 |
| Max Supported length | 400mm | 700mm | 800mm |
| Width | 20mm | 26mm | 30mm |
| Width W2 | 26mm | 34mm | 40mm |
| Height | 27mm | 34.5mm | 40.5mm |
| Fastenings | 6mm | 6mm | 10mm |