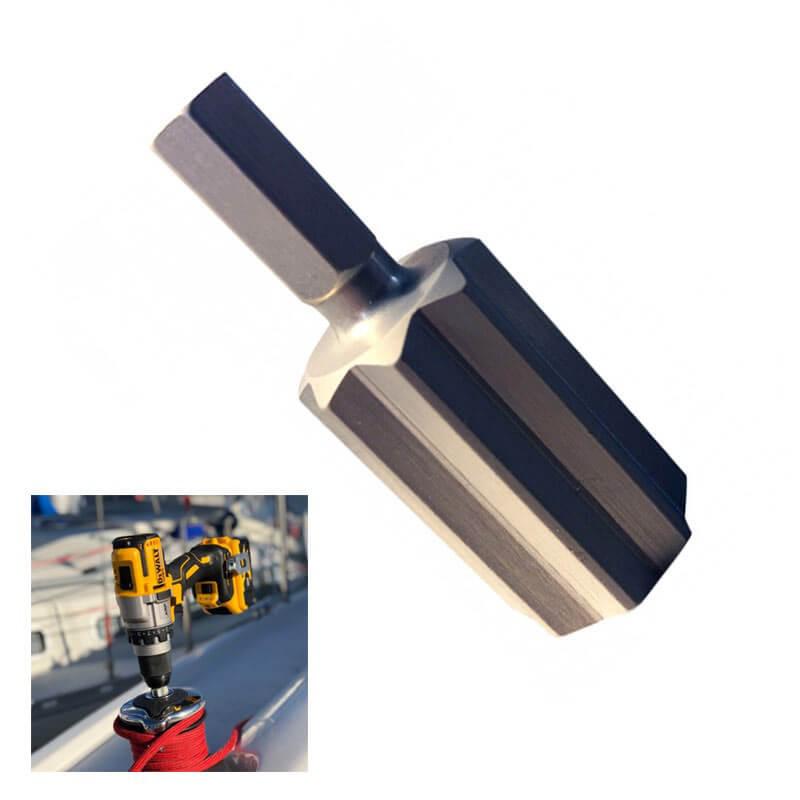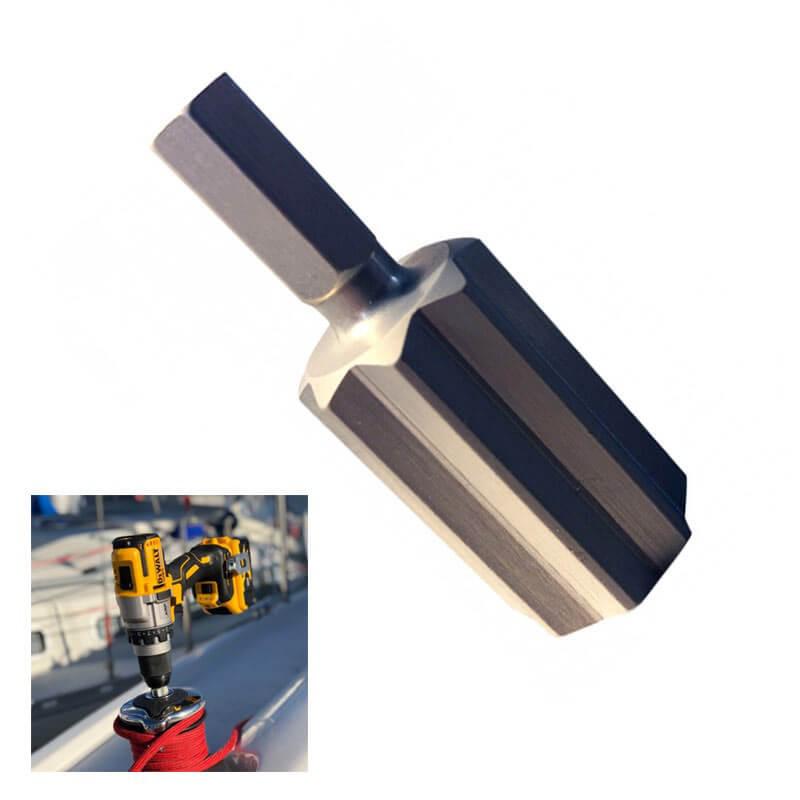 iWinch Drill Bit - Convert your Winches to Cordless Power
TMS-20710
Universal winch-size star-shape socket on a drill bit
Fits a 13mm chuck cordless drill
Makes it easier to hoist sails and furl sails
Ideal aid to short and single-handed sailing
Produced from one piece of solid super-anodised aluminium 
Manufactured in Sweden
Reap the benefit with a powerful electric screwdriver - not included 😃
More Information
iWinch - Cordless Electric Power Onboard
An effective way to convert your manual winch into an electrically powered winch.
Manufactured from lightweight super-anodised aluminium - machined from one solid piece
Designed and manufactured in Sweden
The iWinch is compatible with most boat winches with a star-shaped socket on top of the drum where the winch handle normally fits.
The iWinch is especially helpful for single or short-handed sailing.
A compact cordless drill will generally fit in a winch pocket for easy access.
N.B. The more powerful the drill, the more effective the electrical conversion - iWinch recommends 2 x 5amp hour batteries.
iWinch recommends the crossed-hands grip or the extra handle for bracing against the load as it increases.