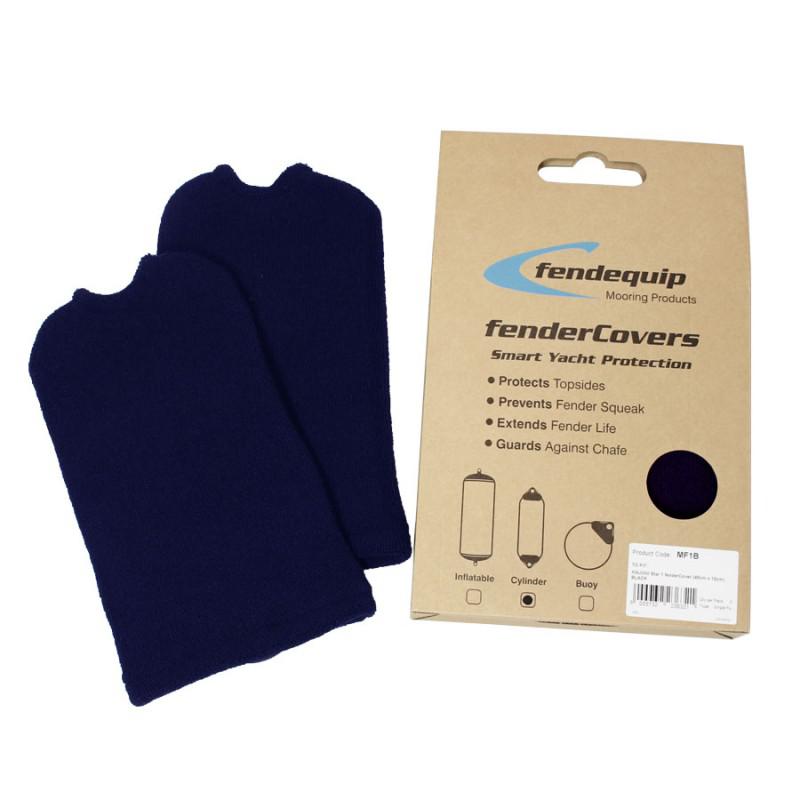 More Information
Features
Accessories
Fender Socks
Fendequip Fender Covers are designed to provide protection from fender scuff when mooring alongside.
Star 1 to 4 covers are supplied in pairs, single thickness.
Star 5 and Buoy covers are supplied individually, double thickness.
Navy in all sizes plus Star2, 3 and 4 in Black and School Grey are available from stock at Jimmy Green Marine.
There will be a short lead time for any other combinations while we source these from our local manufacturing partner, Fendequip.
Fendequip Fender Covers are manufactured from Fendequip special premium, stain resistant, non-abrasive, loop-knit acrylic fabric, produced in the UK Fendequip factory on large knitting machines.
Extremely durable fabric but soft enough to protect topsides.
Independently tested by Bureau Veritas with proven high resistance to Ultra Violet light.
Fendequip Caveat - Beware of inferior quality fender covers – they can wear out and fade in just one seasons use.
Fendequip Fender Covers are 100% UK Manufactured.
Jimmy Green Marine stock Fendequip Fender Covers in Navy to suit Majoni Star Fenders from size 1 up to and including size 5 plus Round Buoy Fender sizes 1, 2 and 3

Majoni fender dimensions refer to diameter and length overall including the rope eyes
Do you have different brand Fenders ?
These Majoni sized covers actually relate to standard cover sizes as follows:
Majoni Star 2 = F1
Majoni Star 3 = F2
Majoni Star 4 = F03
Majoni Star 5 = Large
Round Buoy 1 = A2
Round Buoy 2 = A3
Round Buoy 3 = A4
Fender Covers are also available as a special order in the following colours:
Anthracite, Blue, Royal Blue, Red, Bottle Green, Beige, Light Grey, Dark Grey, Burgundy
Please allow up to 4 weeks for delivery on special orders.
Colour - Navy
Colour - Black
Colour - Grey