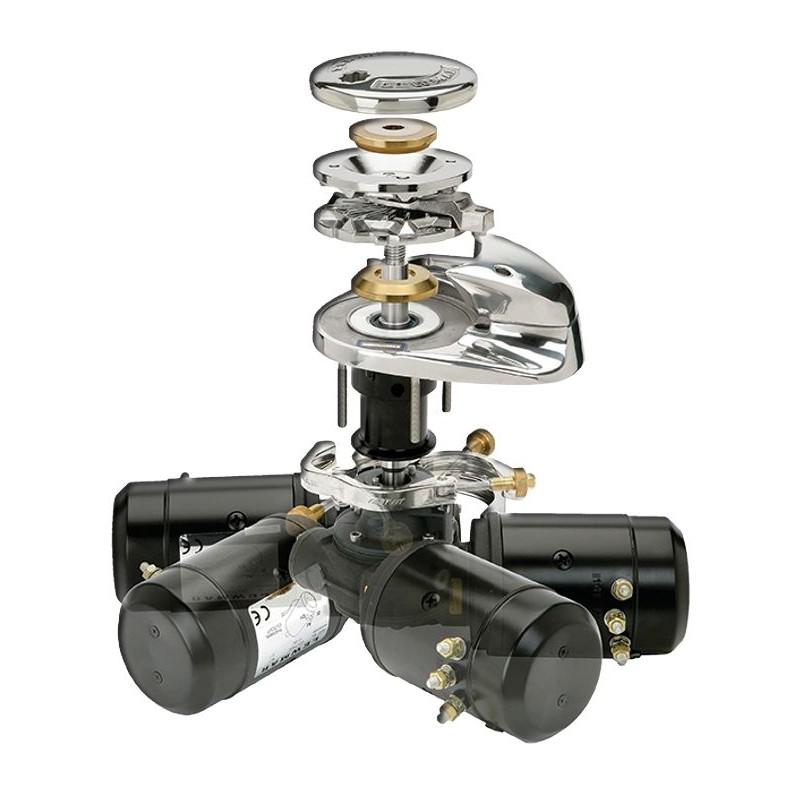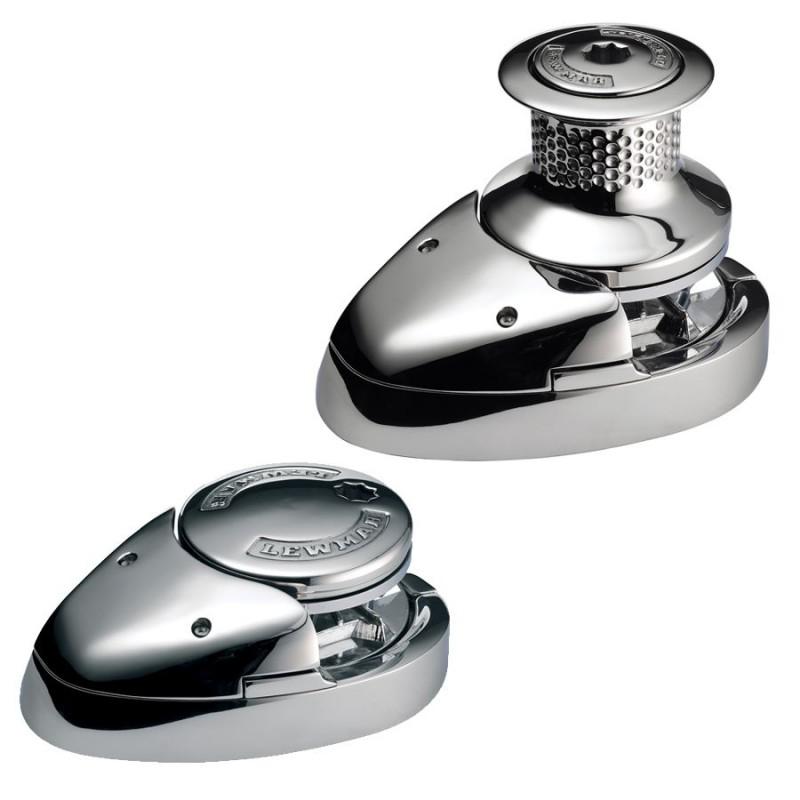 More Information
Features
Accessories
The Lewmar V windlass range has been designed for ultimate performance - robust and elegant, manufactured for durability.
Lewmar V2 Windlass Features and Plus Factors:
Combination Rope/Chain Gypsy
Manual chain release (Free Fall)
Cone clutch for smooth, easy control
Optional manual override motor gearbox
W.A.R.P = Wear and Abrasion Resistant Pattern - on the rope drum
Fall safe anchor lock - prevents accidental deployment when under way
Robust/reliable worm drive gearbox
FastFit™ motor/gearbox alignment ***
Lewmar V2 is suitable for motor and sailing yachts between approximately 35 feet and 43 feet length overall.
Consult the Lewmar Windlass Size Guide for more detailed information on selecting the correct model for your yacht.
Lewmar V2 Windlass Specification:

| Lewmar | Motor Supply | Motor Power | Maximum Pull | Working Load | Maximum Line Speed | Normal Current Draw | Circuit Breaker |
| --- | --- | --- | --- | --- | --- | --- | --- |
| V2 | 12V | 700 watts | 650kg | 213kg | 21 metres/minute | 80 Amps | 90 Amps |
Approximate Weight: Gypsy only 19kg, with drum 22kg
Lewmar V2 Calibrated Chain and Rope Combination Options:

| Lewmar | Gypsy Number | Chain Description | 3 Strand Rope | 8 Strand Rope | Splice |
| --- | --- | --- | --- | --- | --- |
| V2 | 001 | 8mm DIN 766, 8mm ISO 4565 | 12/14/16mm | 16mm | 1 Link |
| V2 | 002 | 10mm DIN 766, Campbell 3/8" S4, 5/16" G40 | 12/14/16mm | 16mm | 1 Link |
N.B.
14mm rope is strength-comparable and splice-compatible to 8mm Grade 40 DIN766 Calibrated Chain
16mm rope is a little under strength compared with 10mm Grade 40 Calibarated Anchor Chain.
16mm and 18mm rope are splice-compatible with 10mm DIN766/ISO Grade 40 Calibrated Anchor Chain
We do splice 16mm diameter anchor rope into 8mm Chain on request but it is a border line tight fit in the link.
FastFit™ Feature***
Normally, gearbox alignment to the deck unit is a critical part of the installation process, but Lewmar have developed a special hassle-saving clamping system which perfectly aligns the deck unit and motor/gearbox enabling one person to fit them together on their own.
First, fix the deck unit, then slide the gearbox up the shaft, swing the FastFit™ clamp shut and tighten up the bronze nut - the motor/gearbox can be rotated and fixed in increments of 45°.
Lewmar Recommended Windlass Maintenance
Regular Servicing
Wash down the windlass using fresh water.
Examine all electrical connections for corrosion, clean and lightly grease.
Check anchor locker drain to avoid water damage to motor/gearbox.
If anchor locker fills with water, check motor is dry and free of rust.
Check anchor rode splice for wear.
Check gypsy as it is a high wear item and will last longer if properly used. When re-assembling the cone and gypsy, add a small smear of grease to the contact surfaces.
Check mounting studs after first two or three recoveries and regularly thereafter.
Annual Servicing
Check electric cables for damage. Repair/renew as required.
Strip the above deck components, clean and lightly grease.
Check motor/gearbox for corrosion, clean and repaint with a suitable marine grade oil-based enamel paint.
Remove electric motor cover and blow dust away from brushes using foot pump or similar taking care not to breathe any dust.
Chain Size - 8mm
Chain Size - 10mm
Boat Length (Windlasses) - up to 35 feet
Boat Length (Windlasses) - up to 40 feet
Boat Length (Windlasses) - up to 45 feet
Horizontal or Vertical - Vertical