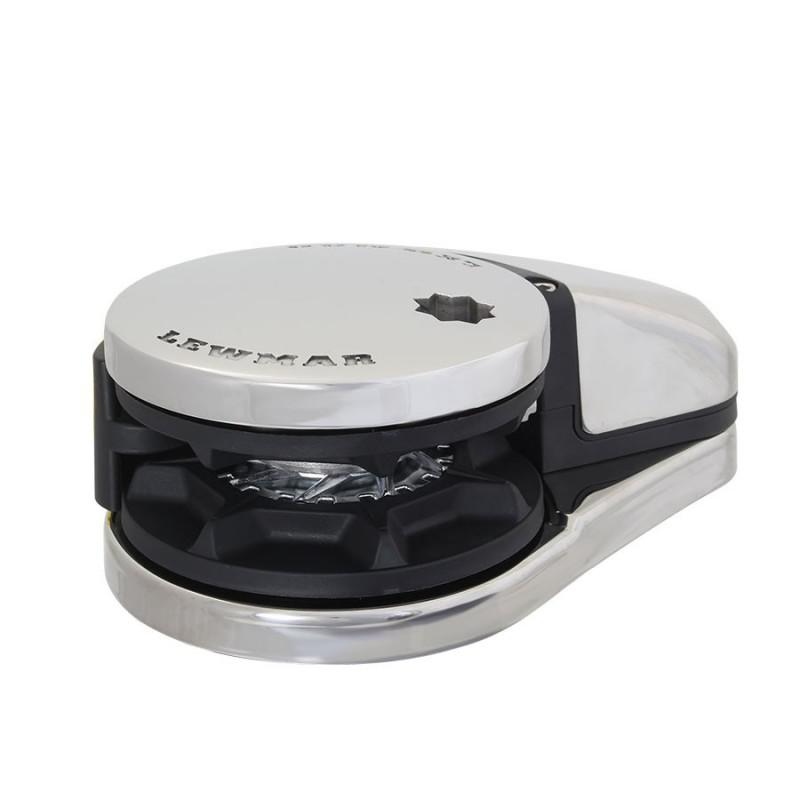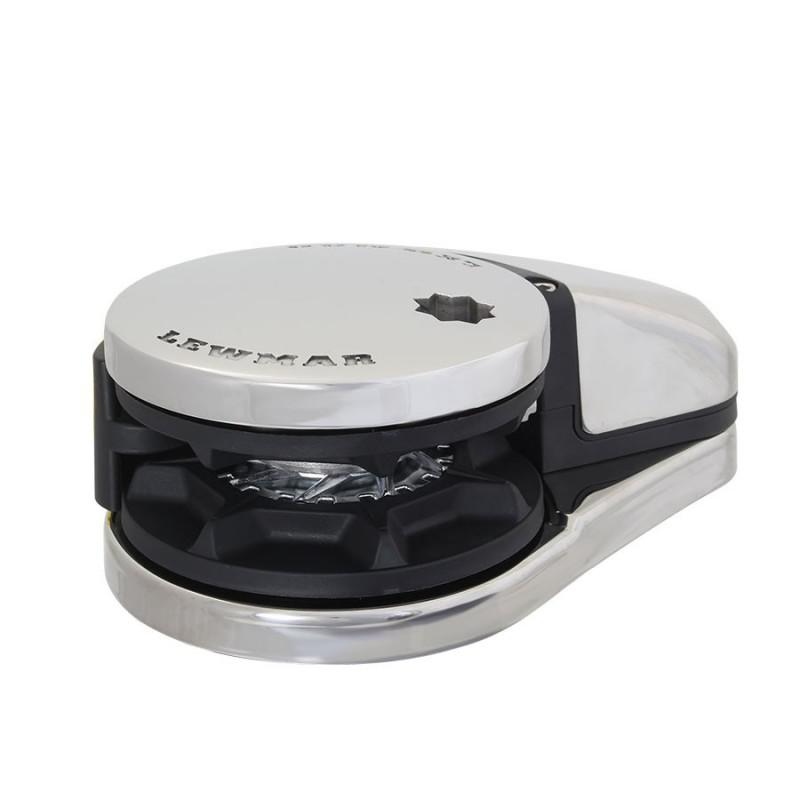 More Information
Features
Accessories
Downloads
VX1 Extended Windlass Kit
The Lewmar VX range is the result of a comprehensive overhaul of their vertical windlass production carried out by the Lewmar dedicated engineering team.
New lighter, stronger and performance optimised materials have been explored, evaluated and tested to produce a windlass unit at the cutting edge of design and manufacture.
Lewmar claim that due to new generation technology, the VX windlass range is lighter, stronger and more efficient than any competitor on the market.
The Lewmar VX1 is manufactured with a cast aluminum core, a composite outer and a stainless steel finish.
Lewmar VX1 is suitable for motor and sailing yachts between approximately 28 feet and 36 feet length overall.
Consult the Lewmar Windlass Size Guide for more detailed information on selecting the correct model for your yacht.
VX1 extended windlass kit includes in the box:
Deck unit
Motor/gearbox
Solenoid (control box)
Rocker switch
Circuit breaker
Hybrid gypsy
Lewmar VX1 Windlass Features and Plus Factors:
Manual clutch release
Stylish stainless-steel finish
Lightweight alloy/composite construction
Same footprint as Lewmar V1 model
IP67 Rated Optimised Motor with robust worm wheel gearbox for improved performance
Silicone sealant free assembly
Installation orientation flexibility
Power options: 12 volt with 300W or 500W
Enhanced Hybrid Polymer Gypsy Design***
To suit 6/7mm (1/4'') or 8mm (5/16")
Lewmar factory-fitted compatible chain counter magnet
***
Lewmar patented Hybrid Composite Gypsy Features and Plus Factors:
Nickel-plated brass core delivers increased rope grip
Polymer chain wheel pockets ensure a smooth and quiet operation – no metal-on-metal noise
After exhaustive testing, the hybrid polymer proved superior to an all-metal gypsy:

15% lighter
5% stronger
Equal durability and reliability
Lewmar VX1 Windlass Chain Calibration Options:

| Lewmar | Gypsy Number | Gypsy Type | Chain Calibrations | 3 Strand Rope, Hard Lay | Splice |
| --- | --- | --- | --- | --- | --- |
| VX1 | 68100034 | 6mm+7mm+1/4" | 6mm DIN766, 6mm ISO4565, 7mm DIN766, 7mm ISO4565 1/4" ACCO ISO G43 (G4)1/4" ACCO BBB (3B) | 12/14/16mm | 1 Link |
| VX1 | 68100033 | 8mm+5/16" | 8mm DIN766, 8mm ISO4565, 5/16" ACCO ISO G43 (G4) | 12/14/16mm | 1 Link |
N.B.
12mm rope is strength-comparable and splice-compatible to 7mm Grade 40 DIN766 Calibrated Chain
14mm rope is strength-comparable and splice-compatible to 8mm Grade 40 DIN766 Calibrated Chain
We do splice 16mm diameter anchor rope into 8mm Chain on request but it is a border line tight fit in the link.
Lewmar VX1 Windlass Specification:

| Motor | Maximum Pull | Working Load Limit | Maximum Line Speed | Normal Current Draw | Circuit Breaker |
| --- | --- | --- | --- | --- | --- |
| 300 Watt | 400kg | 100kg | 25 metres/minute | 66 Amps | 50 Amps |
| 500 Watt | 675kg | 169kg | 25 metres/minute | 126 Amps | 70 Amps |
Lewmar Recommended Windlass Maintenance
Regular Servicing
Wash down the windlass using fresh water.
Examine all electrical connections for corrosion, clean and lightly grease.
Check anchor locker drain to avoid water damage to motor/gearbox.
If anchor locker fills with water, check motor is dry and free of rust.
Check anchor rode splice for wear.
Check gypsy as it is a high wear item and will last longer if properly used. When re-assembling the cone and gypsy, add a small smear of grease to the contact surfaces.
Check mounting studs after first two or three recoveries and regularly thereafter.
Annual Servicing
Check electric cables for damage. Repair/renew as required.
Strip the above deck components, clean and lightly grease.
Check motor/gearbox for corrosion, clean and repaint with a suitable marine grade oil-based enamel paint.
Remove electric motor cover and blow dust away from brushes using foot pump or similar taking care not to breathe any dust.
Chain Size - 6mm
Chain Size - 8mm
Boat Length (Windlasses) - up to 30 feet
Boat Length (Windlasses) - up to 35 feet
Horizontal or Vertical - Vertical