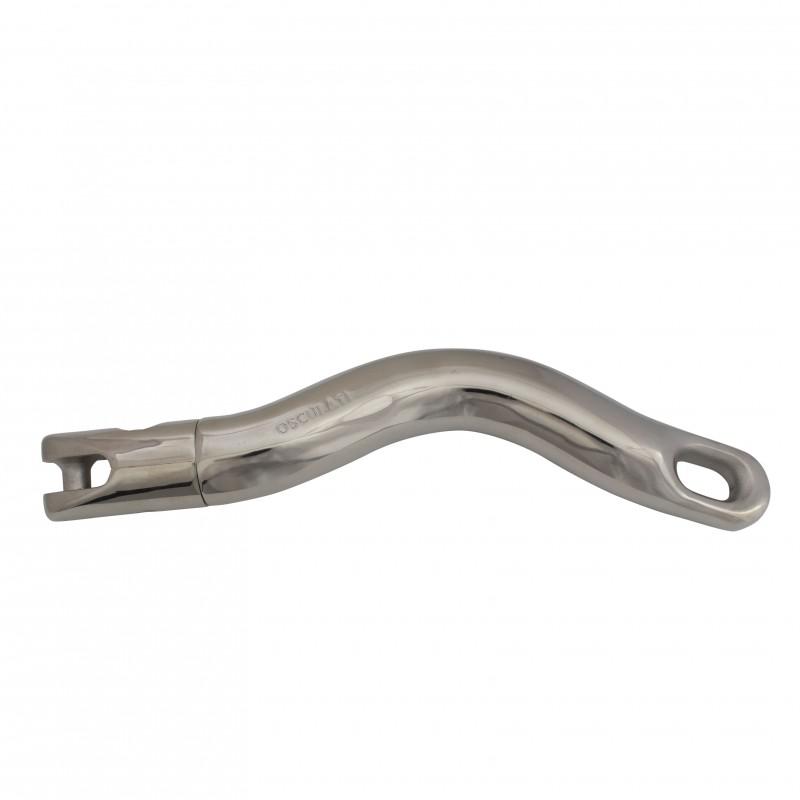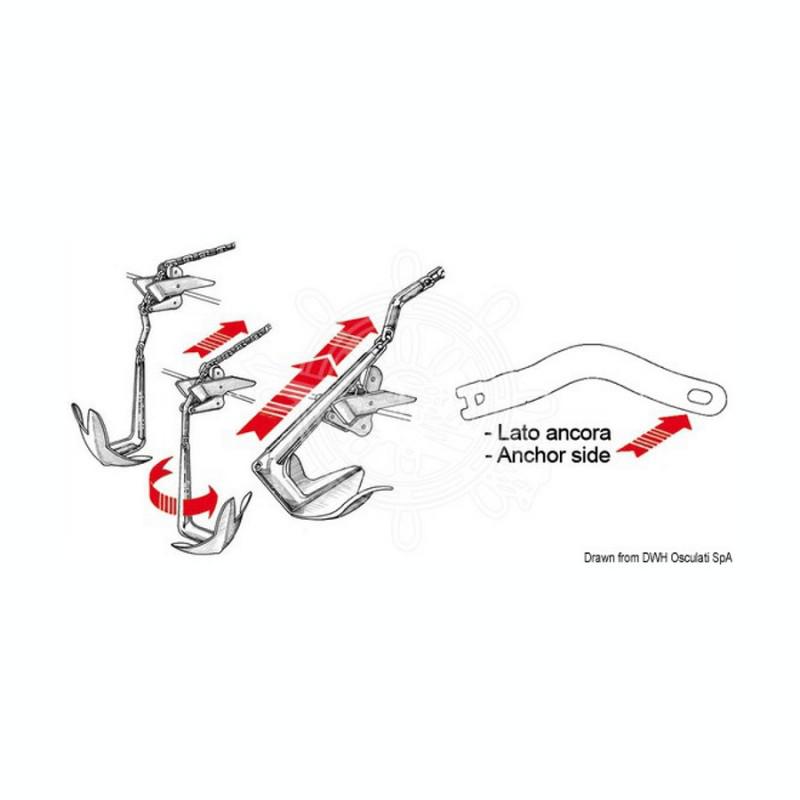 More Information
Features
Accessories
Downloads
Osculati Twist stainless steel Swivel Anchor Connector.
Manufactured from mirror-polished AISI 316 stainless steel.
Curved shank design induces rotation of the anchor as it comes up over the stemhead.
A brief pause in retrieval once the connector makes contact with the bow roller allows the anchor to rotate (twist) and come aboard in the correct orientation.
Shackle/Link the anchor to Twist Connector for articulation.
Connect the swivel end to the chain.
Osculati Production and Testing
| Osculati | Chain | A | B | C |
| --- | --- | --- | --- | --- |
| 01.738.01 | 6-8 mm | 220 mm | 60 mm | 28 mm |
| 01.738.02 | 10-12 mm | 320 mm | 83 mm | 38 mm |
A = Length overall
B = Height i.e. total measurement of deviation from straight line
C = Width (diameter) overall

Chain Size - 6mm
Chain Size - 8mm
Chain Size - 10mm
Chain Size - 12mm